Born and raised in New York, Michelle is an all-around creative — from styling to casting to creating digital content — she does it all in her Franklin frames.
Q: Describe yourself in 5 words.
A: That's probably the hardest thing to do, but I can describe myself in one sentence: I'm an Enneagram Type 1.
Q: What are your days like?
A: Currently, a day in the life of Michelle includes me unpacking in my new apartment and trying to establish a new routine post-COVID. My highs are when I'm able to get things done on my checklist, but I'm learning to celebrate days of rest.
Q: How would you describe your relationship with technology?
A: It's love/hate. I need it for what I do, but love when I'm unplugged.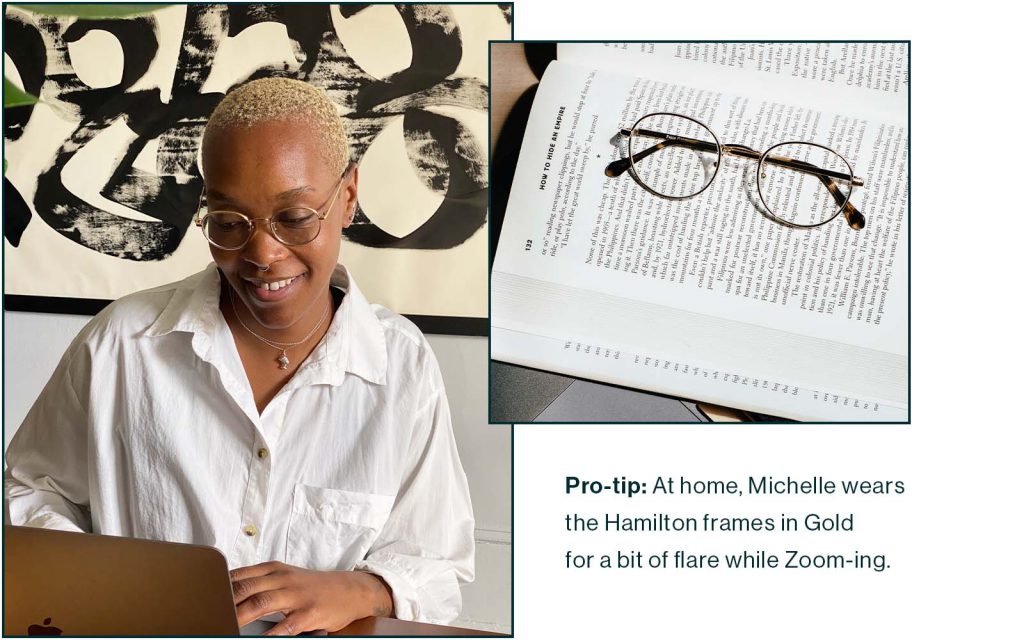 Q: It's focus time: what's your secret sauce?
A: Music. I love having classical music playing or music by composer Dustin O'Halloran.
Q: When do you wear Felix Gray glasses?
A: I wear my glasses every day since they're prescription glasses; my favorite style is the Hamilton frames in Gold.
Q: We're all about science. Other than our eyewear, what invention could you not live without?
A: I couldn't live without music. I love a good playlist.

---
Shop Michelle's Picks: