When you purchase a product, you want that brand-new feeling to last each time you use your product. Felix Gray is partnering with Extend to offer you long-lasting protection for your favorite pair of Blue Light glasses. Read on to learn why product protection is a smart investment.
What is product protection?
Product protection plans go above and beyond to offer you additional peace of mind beyond a manufacturer's warranty. Felix Gray's standard manufacturer warranty cover defects in workmanship for one year, but product protection plans (also known as service contracts) can keep your product in working condition for an extended period of time.
Let's break it down:
● What: Product protection plans are service contracts that extend the duration of the manufacturer's warranty coverage.
● Coverage timeline: Coverage starts when the manufacturer's warranty expires and extends for the remaining term you purchased.
For example, if your Felix Gray glasses break from a defect in manufacturing within one year of purchase, that is covered by the manufacturer's warranty. But for coverage after that warranty expires and any damage outside of manufacturing defects, you'll want to consider buying Extend product protection. That way, you're not paying unexpected costs out of pocket if something happens to your glasses.
What's included with Extend:
● Product Replacement: If your glasses break or incur damage we will replace them at no additional cost.
● Accidental Damage: Protection for your glasses from unintentional breaks, drops, and cracks.
● Peace of Mind: Wear your glasses freely and without worry. We have you covered!
● Failure Protection: When regular use of your glasses over time results in mechanical failure.
● Zero Deductible: No fees. No deductibles. No hidden costs when you replace your glasses.
● Customer Focused Support: Our claims process is simple & easy and our customer service team is happy to help.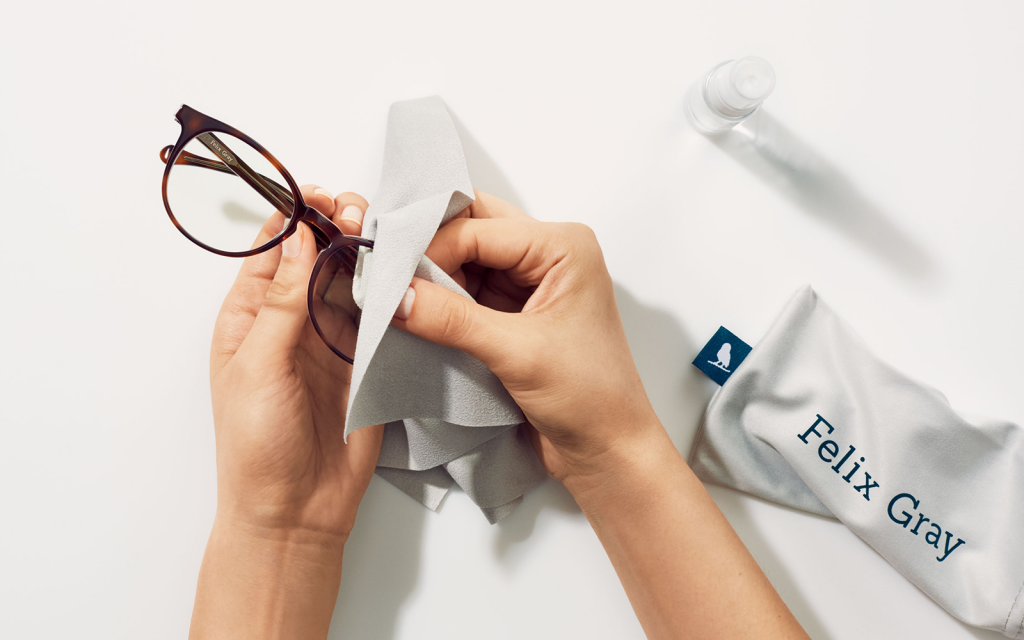 Why should I purchase product protection?
Product protection ensures you have a high-quality experience throughout the life of your product.
● Enjoy peace of mind: You're making a great decision because you'll get the most out of the product for as long as it's covered.
● Save on unexpected costs: There are no surprise fees after purchasing your product protection plan with Extend. You're covered, so no need to stress over unexpected costs for repairs or replacements.
● Get issues resolved quickly: Enjoy a simple and effortless claims process if the unexpected happens. Extend offers an online virtual claims assistant 24/7. Once your claim is approved, your product will be repaired or you'll receive a replacement.
Protect Your Purchase with Extend
Product protection can keep your favorite products working without worry. From a simple and effortless claims process to easy repairs or replacements, Extend puts you at the center of the experience so you can enjoy the products you love for years to come. Add a protection plan to your next purchase to see for yourself.
*Limitations and exclusions apply. Read Extend's terms and conditions for details.